Workshops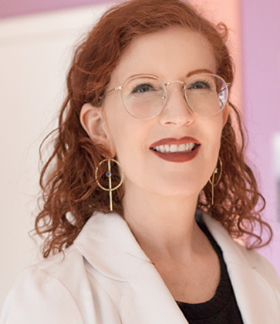 Mindful Breath and Reiki Meditation
Presented By : Lisa "Shanti" Price – 50min Class on Saturday at 1:15-2 PM
The breath, movement and supportive live music are the guides to your deep inner work. With the practice of Mindfulness we recalibrate and bring balance to both mind and body. We work outside of the cognitive realm. We honor these bodies that hold vast intelligence within and speak to that beyond. This is a practice of releasing unhealthy patterns and nurturing viable change. The work affects our physiology, feelings, thoughts, actions, the relationship to self, community and to all beings. I look forward to meeting with you and supporting your journey.
Bio :
Certified Breath Facilitator, Lifestyle Coach, Licensed Massage Therapist, Infant Massage Instructor, Myofascial Release Therapist, Reiki Master/Teacher, and Professional Musician "My passion from the beginning of my professional practice has been to support clients in achieving optimal health. This alchemy of conscious breath and body awareness enables self-healing and restores our natural sense of connection, individually and collectively.
---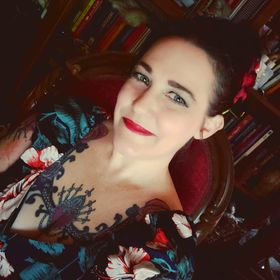 Intro to Southern Folk Magick aka Hoodoo, Conjure, or Rootwork
Presented By : Mama Vescha – 1.5 hr Class on Saturday at 2-3:30 PM
Get a peak into some of the basic elements of Hoodoo aka Conjure or Rootwork. We will touch on some basic practices such as dressing candles, laying tricks, creating a mojo bag, and more.
Bio :
Mama Vescha is a local Rootworker or Conjure Woman. She owns Conjure and The Root, a local botanica, est. in 2008. She offers hand crafted hoodoo supplies in addition to personalized spellcasting and monthly Community Conjure Services. She works in the tradition of Haitian Vodou. She's a healer, mystic, teacher, spiritual coach, and tarot reader.
---
Three Magic Truths or Realities
Presented By : Lady Dia – 45-50 minute Class on Saturday at 2:45-3:30 PM
How do you tell if you are being cursed? How do you know if the intuition that something is "off" with someone is good information? How can you tell magical fact from fiction? A close examination of the three realities or truths of magic. The Mundane Truth, The Circle or Magical Truth, and the Amygdala Truth. That's right, your brain has everything to do with how you perceive and create magic! In this unique class, you will be taught how to understand and work with three truths to sharpen your intuition, create powerful magic, and gain confidence in both.
Bio :
Lady Dia has been the acting High Priestess of Willow Dragonstone Community & Coven, for 8 years, a practicing pagan for over 20, and was born a medium. Trained in the Welsh Celtic path by Richard Sells and a published pagan author of Family Coven: Birthing Hereditary Witchcraft, Dia continues to serve the community bringing a great combination of solid research and unique viewpoints.
---
Throwing the Bones Divination
Presented By : Atalanta Moonfire – 45-60 minute Class on Saturday at 5:30-6:30 PM
We will dive into all aspects of Throwing the Bones Divination; history; care of bones, starter bone kits and deluxe bone kits; how to create individual sets and personalized kits; meanings; tools needed; methods of throwing the bones; and, much more! Included are hands-on learning and practice throws and exercises. Throwing bones helps us access psychic energy and improve intuition. It is also a way for our Ancestors to communicate with us. Use bones to connect with Ancestors, Deities and Spirit Guides. Through these connections we are able to predict future events as well as give advice when needed. Keep in mind that although this form of divination is an important part of Voodoo and Hoodoo, it is not necessary to be a practitioner of either.
Bio :
I am an eclectic witch, who specializes in divination, practicing tarot for over 26 years and reading bones for over 9 years. Born in Manassas, Virginia, I grew up moving frequently, which gave me the ability to be flexible and adaptable to change as well as diverse life experiences. At 51 years young, I have been pagan since the age of 14, practicing since I was 18 years old, finding my true path in my 30's. Always looking to expand my knowledge I am a Reiki Master, Ordained Minister, Spirit Walker, Hoodoo Practitioner, and High Priestess of Sacred Moon. Currently I am studying Hekatean Witchcraft, Keeping Her Keys and will be initiated as a Priestess of Hekatean Witchcraft in late 2020. My goal in life is to expand my spiritual education and help others who share my desire of understanding this magnificent universe in which we live.
---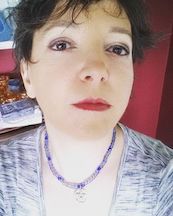 Ditch Witch: Magical Uses of Common Plants, Feral Fall Edition
Presented By : Rev Amanda Haecker – 60 minute Class on Saturday at 6:30-7:30 PM
Most traditional practitioners don't buy their supplies in a store, but find them wherever they happen to be. You can find potent allies within just a short walk or even in your own backyard. Ever wondered what poke weed is good for? Plantain? Dandelion? Learn traditional magical uses for these and many more common "weeds" which grow in the South, focusing on what is available right now as well as throughout the year.
Bio :
Sara Amis holds an MFA in Creative Writing and a certificate in Women's Studies from the University of Georgia. Her work has appeared in Datura, Sacred Lands and Spiritual Landscapes, A Mantle of Stars: Devotional for the Queen of Heaven, Lilith, Queen of the Desert, Witches and Pagans, Patheos.com, and Rolling Stone.
https://www.patheos.com/?fbclid=IwAR0ZouChU8qW94EBjCsgHjzdMP9TYKcljtlYXab2WJopRT6BUSvDxsRx_PY
---
Material Success for Groups
Presented By : Rev Amanda Haecker – 60 minute Class on Saturday at 7-7:45 PM
Have you ever heard that all Pagans are broke? Well, I'm not here to promise you easy money, but we all have material needs – especially groups. This workshop will provide an overview of group logistics by helping you identify personal skills and volunteer strategies.
Bio :
Rev. Amanda is the High Priestess of the Circle of the Risen Phoenix and a small business owner with a background in bookkeeping.
---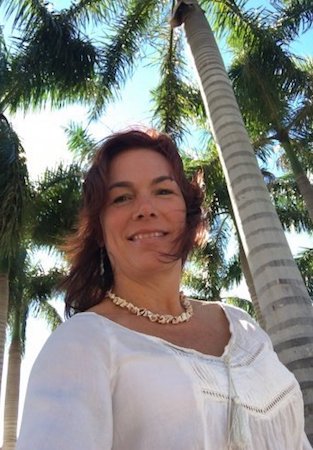 Making a Self-Shielding Honey Pot During Turbulent Times
Presented By : Rayna Templebee – Pre-Recorded 50 minute Class – on Sunday at 12-12:45 PM
These are challenging times, and to stay centered and healthy, pagans have access to many lesser known magickal tools from our historical traditions. In this workshop we will tap into the powerful magick of bees and honey by creating a protection honey pot. Honey has many magickal properties on its own, and we will amplify those and explore how to use this charged and holy gift of the bees in our daily lives to stay healthy and safe.
Bio:
Rayna Templebee is a daughter of the Ocean Mother and a bee priestess. She is the high priestess of Beachfyre Coven in Miami, Florida and was initiated in Georgian Tradition Witchcraft in 1983. She is also a member of the Mt. Shasta Goddess Temple, and archaeologist, and a backyard beekeeper.
---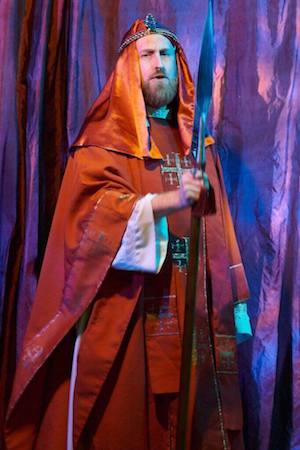 Bridgework: Spiritual Medicine for Uncertain Times
Presented By : Frater Pontifex – 50 minute Class on Sunday 2-2:45 PM
This is a class on simple yet effective spiritual tools designed to develop emotional awareness, self-soothing, and resilience through theses times of civil unrest and pandemic. Guided by the concepts of Thelema and using the art of magick both modern and ancient, Fr. Pontifex will guide the class through an interactive meditation to help build skills to navigate these trying times.
Bio :
Ordained Priest of Ordo Templi Orientis and Master of Dove & Serpent Oasis – Frater Pontifex has been a Pagan for over 25 years, following the tradition of Thelema for past two decades. He has been an initiated member of Ordo Templi Orientis, Order of the Temple of the East, since 2010, and became an ordained Priest in 2018. He has focused on ritual practices as a means of healing and dealing with addiction for the past 12 years. In 2019, he began developing the ritual practice of Bridgework to move past the emotional wounds which hold us back in our individual journeys of self discover and growth.
---
Poems
Presented By : Tom Hirons – Short Poem Readings
"Sometimes a Wild God" just short of 8 mins. Along with my recitation of a story called the God of Arepo, An Unusual short story that originated on Tumbler, a little over 12 minutes